Some childhood memories are indelibly etched in our hearts, and a moment is enough to rekindle a vivid remembering: this is the case of Japanese anime, which invaded our country in the late 70s and won over a huge number of young people. spaggiari
Some of them are almost unknown to people under the age of 40, but those who are a little bit older cannot but be moved, whenever they look back to a kind of television that was remarkably different from the present one (in 1976 just 2 channels were available on the Italian TV). At that time lots of anime such as Ufo Robot, Heidi, Lupin, Daitarn Candy Candy and Lady Oscar randomly made their first appearance.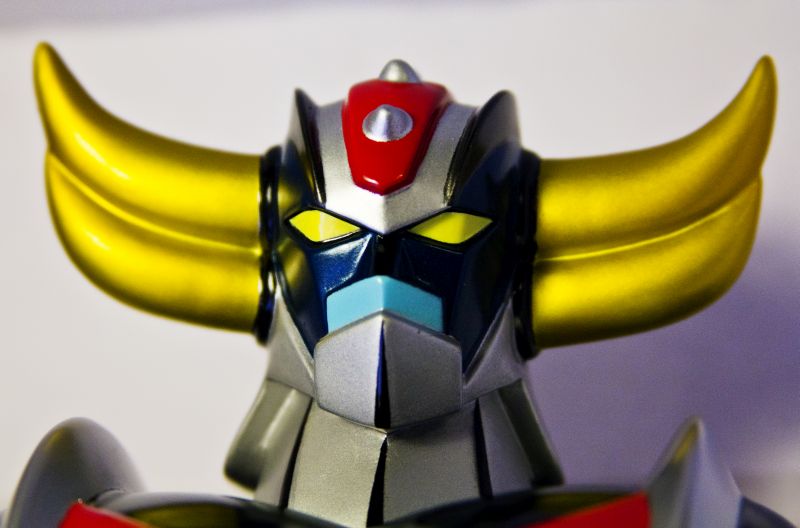 Courtesy of Simone Tagliaferri (flickr.com/photos/simone_tagliaferri)
The evocative power of music
Lost in the mist of time, stories and characters fade away in the overcrowded minds of the adults of today, but the theme songs of anime behave differently (this term is sometimes used in an inappropriate way to indicate the whole production of Japanese anime, without any distinction) and keep on renewing emotions just by hitting a few notes.
The internet offers a wide range of useful sources for music and videos: despite the aversion of mainstream culture, which has been trying to label them as mediocre products since the late 80s, growing numbers of scholars and academics are presently studying them, in order to rediscover their sociological and cultural values. They are now considered as a real literary topos that has deeply affected the collective imagination of an entire generation.
In this respect it is not hard to understand the reason why a cultivated musician and an internationally known pianist and composer like Fabrizio Spaggiari, (Reggio Emilia 1970), decided to test his skills, by giving life to several classics.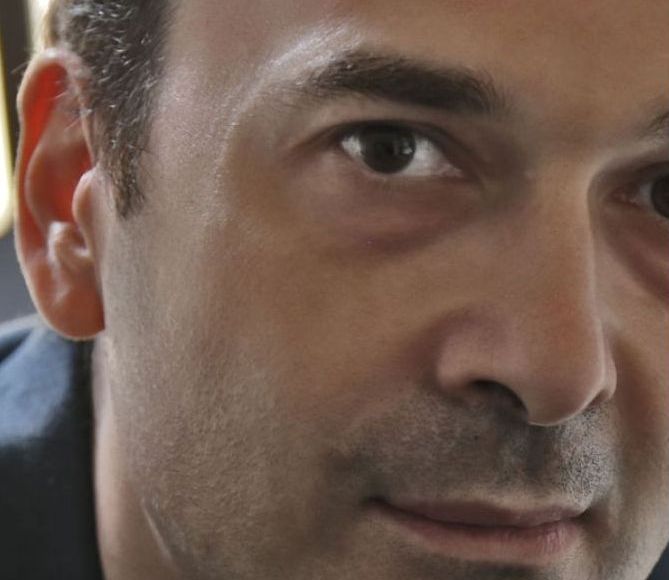 The "Anime" project
Thanks to his deep understanding of the 70s, Fabrizio finds out, almost by chance, a solid alchemy between the art music, to whom he has devoted himself for so many years, and his childhood memories: on the occasion of the event at the "WOW" museum in Milan, he plays some famous theme songs for fun and realizes that many people are easily moved.
He immediately starts planning on an album: at first sight the project seems to be a very eccentric one, but the audience's response is intriguing and cannot be undervalued. He records lots of live performances and releases them on his YouTube channel, which grows little by little and then is constantly visited by foreign viewers; the MP3 tracks, available on several digital platforms, confirm this new trend.
Fabrizio tells us they are not ordinary folk songs: technically speaking they are very hard to play, and in some cases they can be seen as real masterpieces thanks to their melodies and their arrangements (for example the sound of the famous accordion used in Lupin III).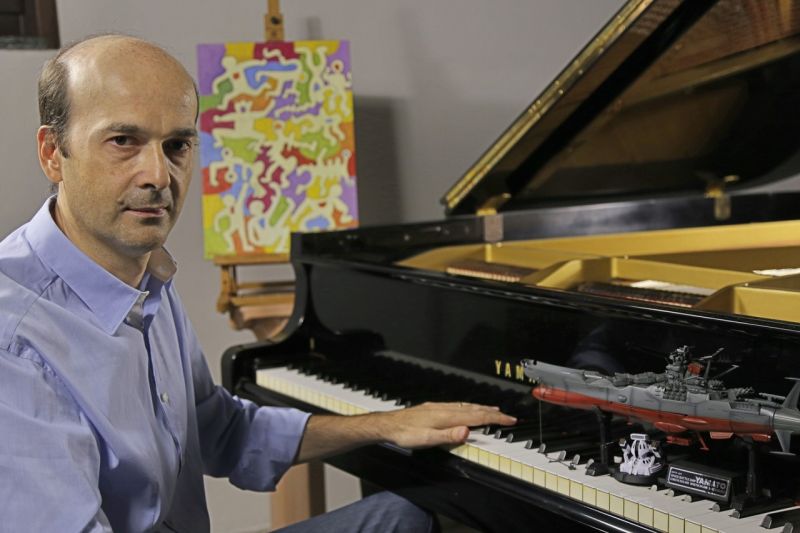 Not without reason, that was a great opportunity for many important Italian musicians, like Vincenzo Tempera, to show their talent and creativity: conductor and arranger, he wrote memorable theme songs such as Goldrake, Ape Maia, Capitan Harlock, Daitarn III, Hello Spank, Le avventure di Remì, Anna dai capelli rossi, and above all Ufo Robot (that sold more than 20 million records). Blockbusters, rather than songs, that stick to the mind and remain modern.
Fabrizio is really excited about this project, because he doesn' t consider it as something exclusive, but as an emotion that has to be shared with his audience. These days the theme songs (all of them arranged by ear because official music sheets do not exist, he wants to point out) are approximately 15, but he is going to expand his repertoire.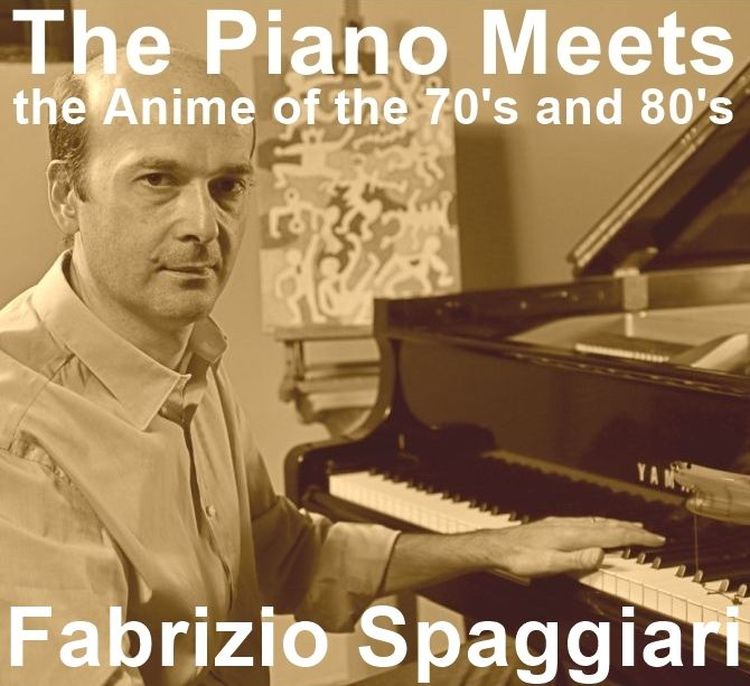 Christmas is coming up soon…
Fabrizio wishes to pay a tribute to Senex's readers and to all aficionados, by giving them the opportunity to listen to his tracks: in order to do that, you just have to browse this Google Play page which is dedicated to "The Piano Meets the Anime of the 70's and 80's" (or alternatively, the one on ITunes). From these very links you can either purchase a single track or the whole album, which could also be a very welcome Christmas gift.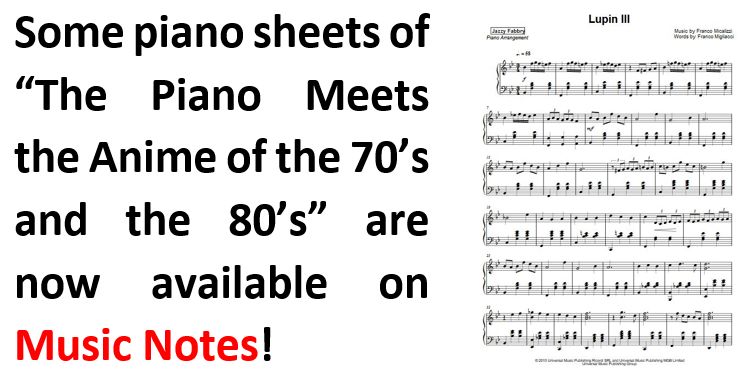 In conclusion, we'd like to thank him both for bringing up a part of ourselves that was hidden in the folds of life and for sharing with us a few moments of nostalgia.
SENEX
© Senex 2017 – Riproduzione riservata

JOIN OUR NEWSLETTER (after reading the Italian "Privacy Report").
Spaggiari, Spaggiari, Spaggiari, Spaggiari, Spaggiari, jazzy fabbry