It is on everybody's tongue: as of January 1, 2019, eInvoicing will become mandatory for (almost) every Italian VAT-registered person or business.
We do not want to get too much into this topic but we wish to address a specific issue raised at the very beginning of the year: how to correctly display an electronic invoice?
eInvoicing "unreadable" format
You will receive such document at your Certified Electronic Mail (PEC, used in Italy) address, stored in and archive .p7m. However, if you try to open it with any digital signature software (like Dyke by InfoCert) the result will be quite disappointing…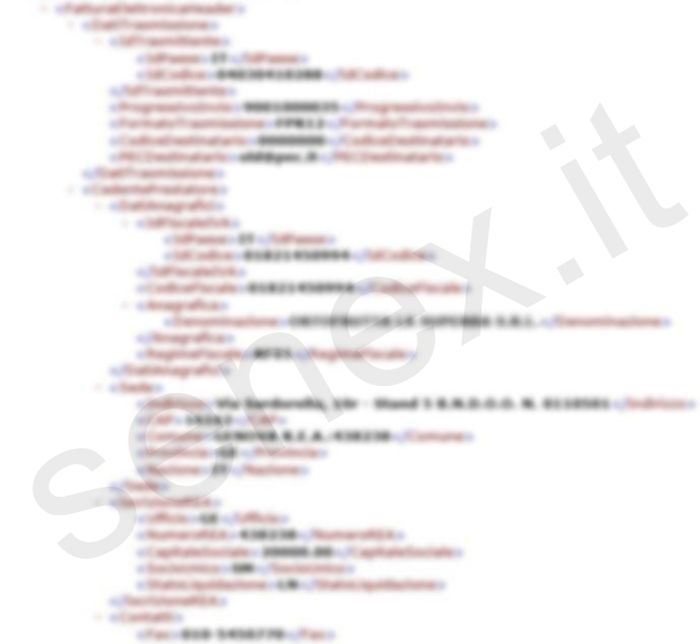 Till the beginning of 2019, a page on the institutional website fatturapa.gov.it allowed to upload and properly display the file. At the moment, users can only access this facility once logged in the Revenue Agency website…

You can count on a brilliant software freely provided by "Maggioli Informatica" to cope with such a sudden missing: let's see together how to use it.
Note: click on the images to view full size.
How to display an electronic invoice
First, save both files attached in the Certified Electronic Mail message…

…then, open the webpage http://fatturapa.saga.it/: here, you need to drag the .p7m file on the "Choose File" button, next to the "File .xml fattura" caption as shown in the following sceenshot…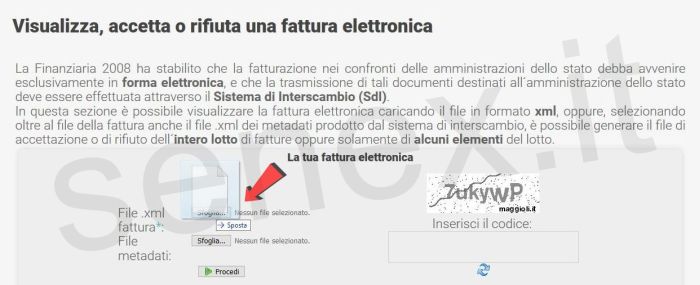 By clicking on the "Procedi" button, the form will remind you to also upload the other file, the one without digital signature…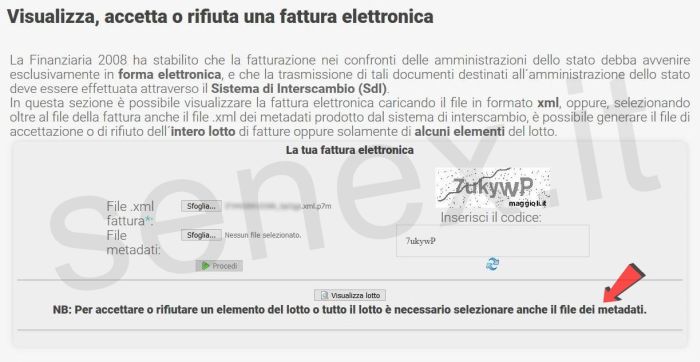 …which you need to drag just like the first one, this time on the "Choose File" button which is next to the "File metadati" caption…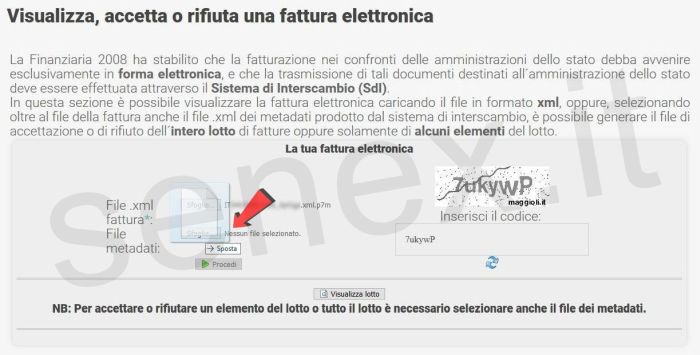 Everything is ready now: just click on the "Visualizza lotto" button and a new window displaying the invoice will open up in no time.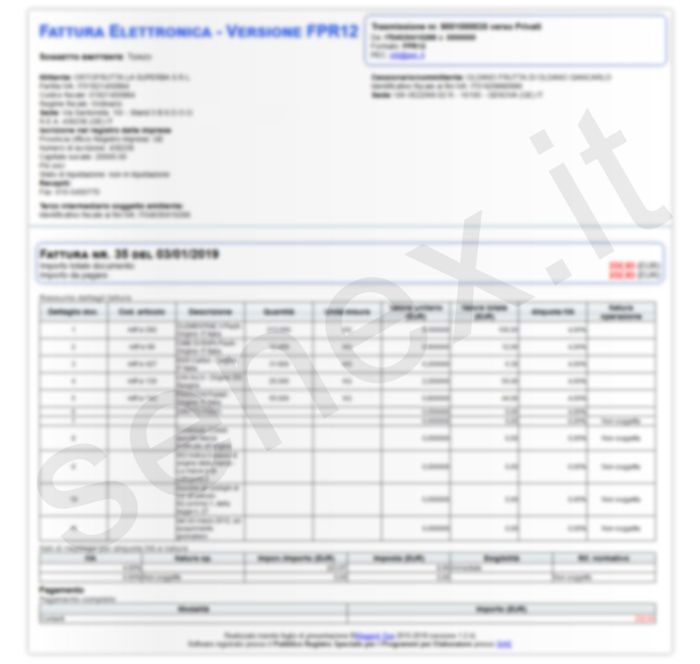 Saving the eInvoice
You can also store the invoice; however, by right-clicking as usual, you could only save it keeping the .xml format.
We suggest two options to overcome the obstacle: Firefox allows to screenshot (click to learn more), while if your browser is Chrome, you are required to install the "Webpage screenshot" plug-in (click to read the guide).
The last option is to save the URL in a text or Excel file, since your eInvoice "stays" at a specific web address…
…easily archivable…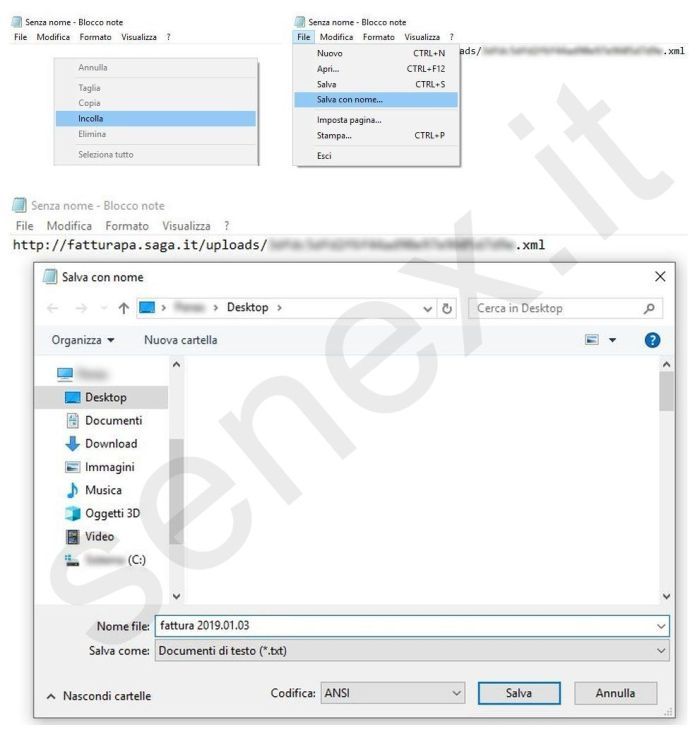 At least one on the many loose ends regarding the eInvoicing seems solved!
SENEX [Translated by TRICK]
© Senex 2019 – All rights reserved

e-invoicing in italy, e-invoicing italy 2019, e-invoicing readiness checker, electronic invoicing, electronic invoices
fattura pa viewer, electronic invoicing viewer, agenzia entrate, electronic invoicing xml to pdf, eInvoicing in Italy